Blog Home
Making the Most of Your Balcony or Patio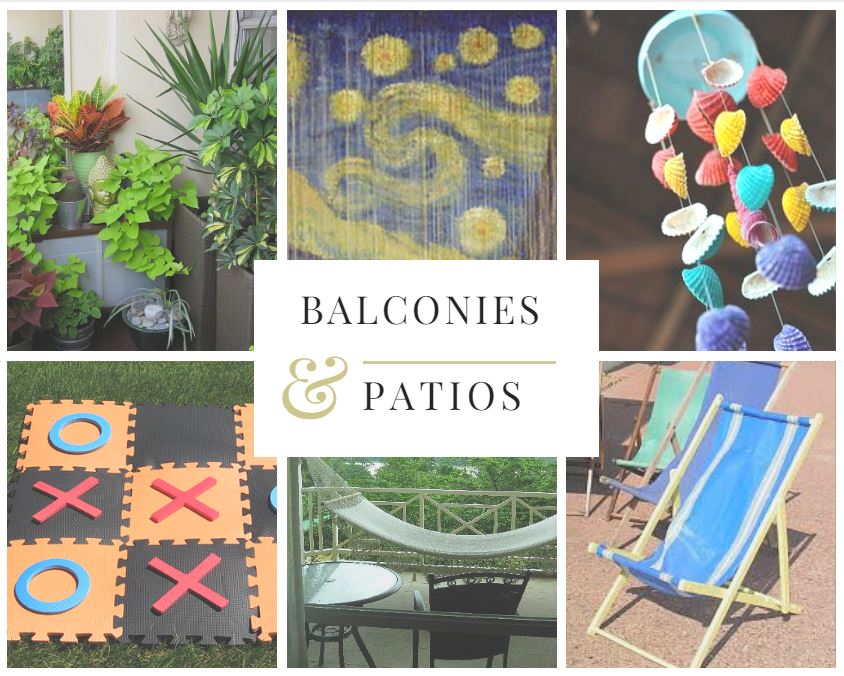 Romeo, Romeo, wherefore art thou Romeo? This line, perhaps Shakespeare's most famous, spoken from Juliet's balcony, echoes through the ages, but Romeo and Juliet have got nothing on residents at Greenwich Place apartments (except perhaps the timeless romantic tragedy of being star-crossed lovers), because our apartments feature either a balcony or patio, just one of the many amenities we offer members of our apartment community.
Getting a breath of fresh air, relaxing after a long stressful day, getting lost in a book, or eating al fresco are all ways to enjoy your balcony or patio. Read on for some fun ideas to make the most of your balcony or patio.
—Comfortable seating is a must. And there are so many different types of seating available that you can choose something that reflects your personality — a couple of deck chairs, a glider rocker, a wicker seat, a hanging swing, or some repurposed furniture piled high with colorful cushions.
— Add plants. Adding greenery intensifies the feeling of being outdoors, and if placed strategically, plants can also screen balconies or patios, adding a touch of privacy.
— Colors can affect our moods, so use bright colors to create energy, and playfulness, and cool colors to induce relaxation. Fabrics, flowers, and objects can have a dual function to add both color and texture. Add textures by using braided rugs, bamboo shade blinds, or wicker shelves, get creative! Cushions are a fun way to add splashes of color & texture to your seating area.
— Create balcony garden, plan now for growing season. Use rain gutters, wine boxes, galvanized buckets to grow a variety of herbs, fruits, and vegetables; add hanging baskets and fill them with flowers to add color. Having fresh herbs to toss into a salad makes for a culinary delight.
— A protected outdoor play area for kids can be your go to when they need to get outside but you can't take them to one of West Warwick's parks. And it's a great use for the space, giving you extra storage outside of indoor living space. Use colorful bins to store outdoor friendly toys so they will be ready to play with.
Even if you are not using your balcony to proclaim your love, like Romeo and Juliet, you can extend your living space by inviting a piece of the outdoors inside. Leave a comment and tell us how you have personalized your balcony/patio space.