Blog Home
Thanksgiving Day Pie Recipes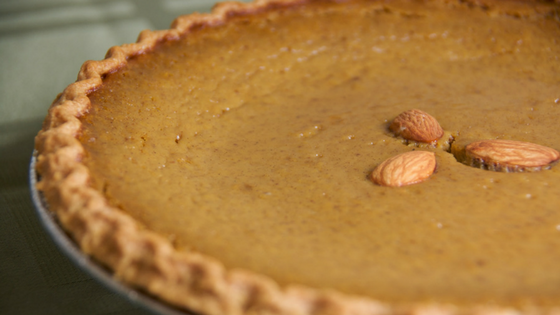 Thanksgiving is coming up later this month and today, the Greenwich Place Blog has gathered up a variety of pie recipes to try for your Thanksgiving day dinner. Make one — or all — of these delectable delights to serve at your apartment in West Warwick, RI this Thanksgiving.
Traditional Thanksgiving Pies
Apple Crumb Pie from Sally's Baking Addiction
This pie takes a little while to make, but it's definitely worth it. Make your own pie crust for an extra fresh taste. For the filling, use apples, lemon juice, cloves, flour, cinnamon, nutmeg, vanilla extract, and sugar. Finish off this recipe with the cinnamon crumble topping.
Pecan Pie from The Pioneer Woman Cooks Blog
This blog recipe provides step-by-step directions, complete with pictures, for this tasty Thanksgiving treat. The commentary is delightful, too.
Pumpkin Silk Pie from The Gunny Sack
Make the filling for this pumpkin silk pie with cream cheese, powdered sugar, pumpkin, vanilla, pumpkin pie spice, and whipped topping. We love how light, fluffy, and delicious this pie is. Finish this recipe off with homemade whipped cream.
Sweet Potato Pie from Taste of Home
This easy sweet potato pie is the perfect dessert for Pi Day. Simply mix together butter, sugar, eggs, milk, sweet potatoes, vanilla, cinnamon, nutmeg, and salt to make this pie. Use a premade pie shell to save time and effort. Bake this recipe for forty minutes and then enjoy! Click the link for more details on making this sweet pie.
More Pies
Brown Sugar Peach Crumble Pie from Sally's Baking Addiction
In our humble opinion, there's nothing better than a good peach pie. This recipe uses just five ingredients — brown sugar, all-purpose flour, unsalted butter, and chopped walnuts — and it's full of summer flavor.
Easy Crumble Cherry Pie from Singing Through the Rain
This easy crumble cherry pie is just what it says it is — easy! The most complicated part of this recipe is the topping (and it's not very complicated). Simply combine flour, almond flavoring, butter, and sugar to make the topping, and use frozen pie crust and store-bought filling to complete this recipe.
Coconut Cream Pie from Cincyshopper
This coconut cream pie is heavenly. Use sugar, cornstarch, half & half, egg yolks, egg, sweetened shredded coconut, and vanilla to make the filling, and heavy cream, sugar, vanilla, coconut extract, and toasted coconut to make the topping. This sweet treat is a wonderful and delicious treat to share with friends.
Salted Caramel Pecan Chocolate Pie from Crazy for Crust
This salted caramel pecan chocolate pie will have you smiling. Oreos, butter, caramel squares, heavy whipping cream, salt, chopped pecans, and chocolate chips make this recipe one of the most decadent on our list.
Whether you like traditional pies to go with your Thanksgiving dinner or want to try something new, we've got you covered! Let us know which recipes you tried in the comments! Happy Thanksgiving and thanks for reading today's post.